Opulence is just the beginning of this design star's legacy.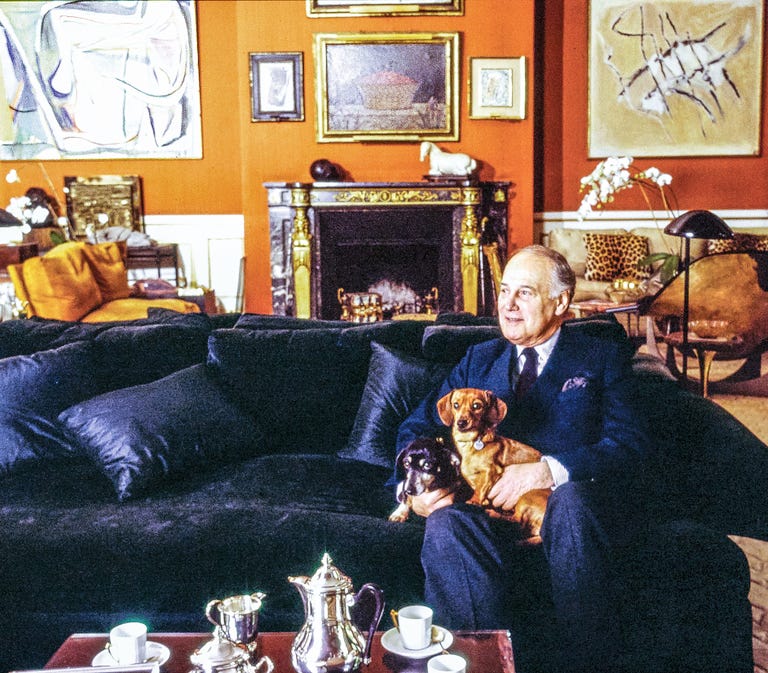 Ifirst became aware of the work of French designer Henri Samuel in the mid-1980s, in what might be called his robber baron phase. At that heady time in American social history there were a few decorators from England and Europe working in New York for very visible clients: Geoffrey Bennison had just performed miracles for Guy and Marie-Hélène de Rothschild on East 66th Street, and Henri Samuel and his project for Susan and John Gutfreund at 834 Fifth Avenue were the talk of the town.
Before then the apotheosis of Reagan-era classical style had been basically Georgian. Afterward a gap was bridged, and it was said that Samuel's work didn't just evoke the past, it was as good as anything in that past. Samuel delivered to the New World something that was thought to be no longer possible: the authentic opulence of another continent and another time.